Leasing Office Space
Lease a Commercial Space

New York office space is some of the country's most in-demand commercial real estate. Because Manhattan offices are so sought after, they don't come cheap and securing them is a major process.
So why bother with an NYC office? There are countless reasons. New york is the world's city, a buzzing economic and cultural center unlike any other. A Manhattan office gives your organization instant access to all New York has to offer: an overachieving workforce, a powerful commercial culture, lightning-fast exchange of ideas, proximity to major financial markets and more.
Your NYC office will inspire your employees and investors, generating excitement about your organization. In today's world you can do business anywhere, but there is no substitute for a Manhattan office.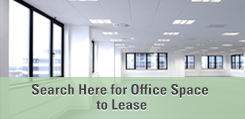 Listing Your Office for Rental
If you are looking to sell commercial property or space, New York Offices is ready to help you. We are in constant contact with buyers and have years of experience helping clients sell commercial real estate in all areas of Manhattan. New York Offices commercial brokers have been selling commercial real estate for years and are competent experts in all aspects of the market in New York City.
Whether you are selling an office condo, commercial loft property or planning to sell commercial real estate, our services will get you results in a minimum of time.
Our commercial brokers will closely examine your space to determine its best attributes, then market it directly to qualified potential buyers with an established interest in New York office space.
Take the first step toward leasing your commercial space today;