Subleased Office Space in Midtown Manhattan
Sublet Office Rental | Park Avenue 45th & 46th Street - $62 per SF. / 5872 SF.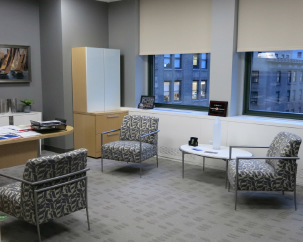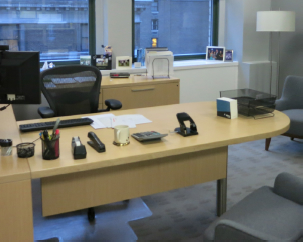 Available Today / Existing installation - the following subleased space is offering the right tenant a 3 Year Lease Term in a Landmark Class A Building. This recently built space contains an above standard office installation that comes with 7 private windowed offices, 3 conference rooms, 8 Work Stations, a Reception and Pantry Area, and is Fully Furnished and Wired for Voice & Data. Moreover the space features Double door Entry directly off the main elevator bank. Additonally the property is a quality owner-occupied building while the space enjoys a strong sublessor. In total this listed office offers you a corporate class landmark building with inspiring interior to match.
Located at the gateway to Park Avenue from Grand Central Station, the Landmark Building (known as "the Crown Jewel" of Park Avenue) contains 34 stories of architectural grandeur, of which this property has been extensively renovated, boasting two separate public entrances and a loading frieght area.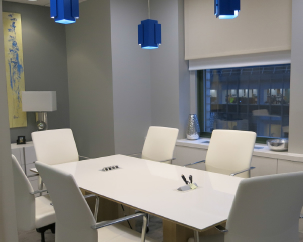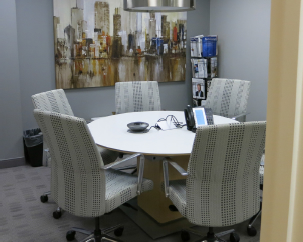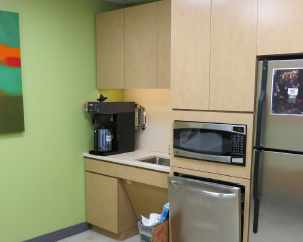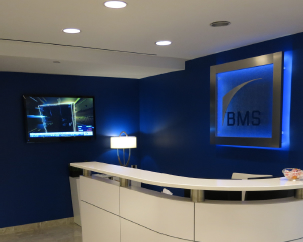 Available Sizes:
5,872 SF. (11th Floor Space)

The office tower in which this sublet office stands is located on East 442nd Street at the head of Park Avenue, overlooking Grand Central Station with direct access to the 4, 5, 6, L, subway and Metro North lines. This property also plays host to a number of major corporations from around the world and leaders in all areas of business and commerce!

Key Features:
- The Sublet Office Features; x7 private windowed offices, x3 conference rooms, x8 Work Stations, a Reception and Pantry Area, all of which is Fully Furnished and Wired for Voice & Data
- Class A Landmark Building (Truly Distinctive Property)
- On-site property management
- Lobby features; softly lit travertine floors and walls, pink marble wainscotting, gold leaf chandeliers, bound by Vaulted Ceilings that rise overhead 3-stories!
- Enhance Your Corporate Image
- Concierge/manned security 24-7
- 24-7 electronic security & CCTV
- Electronic card-key access system
- State-of-the art HVAC & mechanical
- Fully sprinklered
- Fiber optic Service Available
- This building was awarded an Energy Star label in 2008, 2010, 2011, 2012, 2013 & 2014 for its operating efficiency
- This building has been Wired Certified Silver
- In 2013, this building was awarded LEED certification at the Gold level by the U.S. Green Building Council
- Recent $190 million modernization program includes upgrades to the building's power and HVAC systems, elevators, lobby, windows, roof, and East/West pedestrian walkways
- Boutique shopping and dining close by; the property is also in close proximity to several prestigious luxury hotels, fine dining and Fifth Avenue shopping
- The building has an entrance to Grand Central Station, where the grand concourse is a mecca of shops, restaurants, banks and a commuter hub.
Office Floor Plans: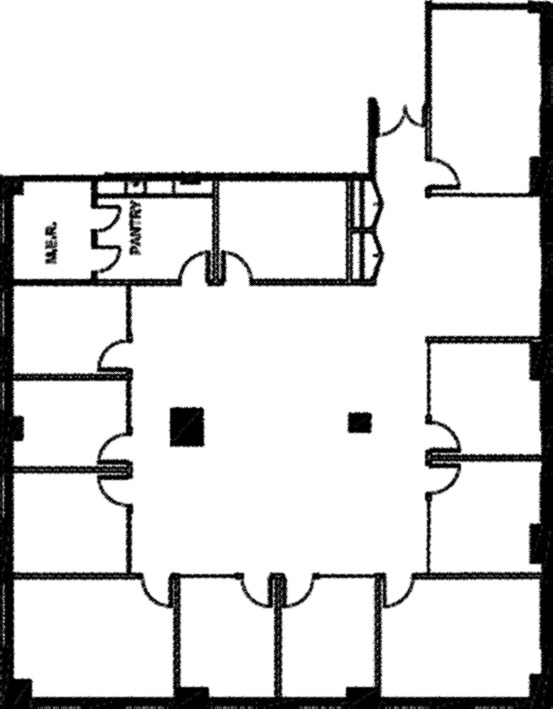 Call or Click Today - Tour Tomorrow ™


Option #1
Broker Assisted
Office Space Search

Space Location (Park Avenue East 45th to 46th Street)
Neighoborhood Information
This district is one of the most prestigious commercial real estate markets in New York City with blocks full of class A office space buildings offering space for lease or sublease or executive suites solutions. It is located primarily on 6th Avenue (Avenue of the Americas) and is bordered by Park Avenue to the West, Madison Square to the South and eoncompassed by Midtown. Rockefeller Center, the legendary commercial real estate complex, is located between 48th and 51st streets and Fifth and Sixth avenues.
Well known buildings with office space for rent lease, sublease, or sale and great amenities such as 24-hour doorman and access, dedicated elevators, sophisticated reception and conference areas, IT support, impressive views and large windows.
Businesses who call this Neighborhood Home
Clarion Partners
Reed Elsevier
Six Flags
McKenna Long & Aldridge
Novartis
Urban Space
Mad. Sq. Eats
Broadway Bites
Dekalb Market
Apple Tree Life Sciences
ING U.S.
LexisNexis
Lee Hecht Harrison
Cotter & Kavanaugh
Stanley Black & Decker
Brevet Capital
Cornell University
Sageworks
Comerica
Banco de la Nacion Argentina
T-Rex Group
Arthur W Page Society
Bridge View Associates
Thompson Family Foundation

Nearby
The Westin New York Grand Central (212 East 42nd Street)
Fotzpatrick Grand Central (141 East 44th Street)
Hotel Boutique at Grand Central (447 Lexington Avenue)
Club Quarters Hotel, Grand Central (128 East 45th Street)

Noteable Buildings in the Area
220 East 42nd Street
501 Fifth Avenue
551 Fifth Avenue
420 Lexington Avenue
274 Madison Avenue
275 Madison Avenue
286 Madison Avenue
315 Madison Avenue
299 Park Avenue
345 Park Avenue
666 Third Avenue
711 Third Avenue

Transit
S 4 5 6 7 at 42 Street - Grand Central 0.2 miles
E M 6 at 51st St 0.4 miles
Ferry at E 34th Street Ferry Landing 0.5 miles
B D F M 7 at 5th Av 0.6 miles
6 at 33rd St 0.7 miles
E M at 5th Av 0.7 miles

To the Airport
JFK Airport: 60 minutes by cab with no traffic
Laguardia Airport: 45 minutes by cab with no traffic
Times Square: 5 minutes by subway
Wall Street / Financial District: 1 minutes by subway