Skylight
A skylight is a window installed in the ceiling or roof allowing an abundance of natural light into a space. The addition of a skylight is a stunning and impressive feature. A commercial space with tons of natural light is currently very in demand.
A beautifully lit office space offers a business many benefits including a morale boost for employees. Natural light can provide positive mood enhancers for the staff as well as energy conservation for the business.
Skylights and Conservation
As green architecture and energy conservation are becoming more popular and requested by many businesses. Natural light and sunlight can provide viable options to replacing other energy byproducts. The movement is continuing the popularity of skylights using daylight to keep energy cost down. Skylights in a commercial space are a solution to add natural light to an office space without adding windows to the exterior wall.
In Manhattan, the amount of offices with a skylight are rare and limited. A top floor office may be difficult to find within a tenant's budget. A top floor unit with a skylight tapers off the options even further.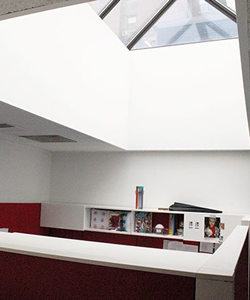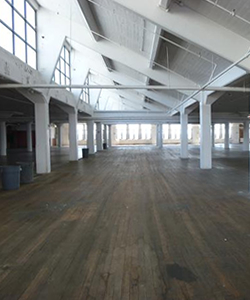 Summary
Commercial and tower office buildings with a skylight feature are infrequent and rare. Our brokers have extensive knowledge and relationships from our years of experience in Manhattan's commercial real estate.
Our brokers can provide a list of available spaces and buildings that feature a skylight. Additionally, our database has access to any commercial spaces currently for lease or sale, and any spaces that will become available. Call us today to discuss any and all options at no obligation or fee.


Option #1
Broker Assisted
Office Space Search
Office Space Amenities / Features:
ADA Access
Attended Lobby
Balcony
Boutique Buildings
Breakout Rooms
Brick Walls
Bullpen
Carpeting
Close to all Transportation
Coffee Lounge
Concierge Service
Conference Room
Copy Room
Creative Space
Direct Elevator Access onto the Floor
Drop Ceilings
Efficient Layout
Exposed Beamed Ceilings
Exposed Ducts
Flexible Leasing Terms
Freight Elevators
Full Floor Office
Furniture & Phones
Glass Accents
Glass Fronts
Guest Seating Area
High Quality Finishes
High Speed Elevators
I.T. Closet
I.T. Room
Loft Layout
Mail Room
Move-in Condition
Onsite Management
Open Layout
Operable Windows
Oversized Windows
Pantry
Penthouse Office
Polished Hardwood Floors
Pre-wired for Voice & Data
Private Offices
Private Restrooms
Raw Space
Reception
Remodeled
Renovated
Roof Deck
Secure Keypad Entry
Skylight
Split AC
Stainless Steel Appliances
Storage Room
Sunlit Exposure
Supplemental AC
Tenant Controlled HVAC
Terrace
Turn-Key
Water Column Access
Whitebox
Services We Provide:
Architectural Coordination & Design
Architectural Requirments
Construction Supervision
Drafting Offers & Counter Proposals
Expansion of Space
Floor Layouts & Design
Landlord Concessions
Lease Exopirations
Lease Extentions
Lease Renewals
Leasing Space
Legal Consultation
Listing your Property for Sale
Listing your Space for Lease
Moving Details
Negoitate Lease Terms; escalations, rental rates, and utilities
Negoitate Rentals Rates / Increases
Office Space Touring
Real Estate Investment Advisement
Real Estate Tours
Satellite Offices
Tax Analysis


RELATED LINKS

- XYZ