Pre-Wired for Voice & Data
A commonly used term when searching for new office is pre-wired for voice & data.
A "pre-wired" office is referring to wiring and cables required for telecommunications and internet. Pre-wiring is important to address when looking to install a telephone system and internet router in your office space. A common cable installed in the space is called Category 5 Enhanced. A pre-wire plan should be included in all new construction - panels for terminating cat5e cable, rg6 cable at a structured wiring panel. In a raw commercial space - the prewire stage of the implementation can be one of the most important to plan, and can have a big impact on the budget of a project.
The cable are capable of conducting both voice and data signals.
The Prewiring of Commercial Spaces
When searching for an office space with the capability to handle hardware expansion, ask yourself these questions:
Are there cables already in place?
Are all the required area currently wired?
Are the existing cables compatible to the new hardware?
Will plenum cables be necessary?
When estimating your needs for pre-wiring in the office, take into consideration things other than cables.
Are you going to assimilate the new voice and data into your existing one?
If yes, can your existing equipment accommodate the new voice and data?
If you keep your voice and data networks separate will hardware need to be added?
Will this be provided by your provider?
Will your phones need power over Ethernet switches? Are the switches are available and updated?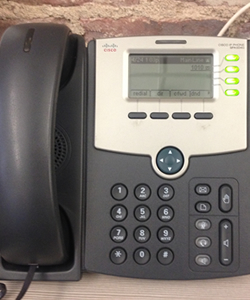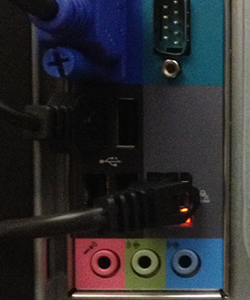 Summary
Technology infrastructure is important for company to improve customer connectivity, customer service, and great organizational capacity. Staying connected to your clients is important for your brand and reputation.
Generally speaking most of the Pre-Wired Offices that come to market are usually commercial sublets whereby the primary leesor has built-out the space and provided drops at each desk which terminate at the I.T. Closet or Room. Moreover in most cases VOIP phones are provided at each desk with the addition of either workstations or the ability for you to patch into their netwrok using your own computers and equipment.
In other cased a Pre-Wired space may have already been built-out by the landlord - generally these spaces are found within Class A Buildings; these offices are constructed to such a high standard that demo or renovations aren't required. In those cases drops and wiring may already be done but phones & data aren't included.
Then there are the spaces that fall inbetween or have enough flexiblity whereby these concessions can be made...
If you need more insight on finding and leasing a pre-wired office space – give us a call for more information at no obligation; our information & services are free to tenants.


Option #1
Broker Assisted
Office Space Search
Office Space Amenities / Features:
ADA Access
Attended Lobby
Balcony
Boutique Buildings
Breakout Rooms
Brick Walls
Bullpen
Carpeting
Close to all Transportation
Coffee Lounge
Concierge Service
Conference Room
Copy Room
Creative Space
Direct Elevator Access onto the Floor
Drop Ceilings
Efficient Layout
Exposed Beamed Ceilings
Exposed Ducts
Flexible Leasing Terms
Freight Elevators
Full Floor Office
Furniture & Phones
Glass Accents
Glass Fronts
Guest Seating Area
High Quality Finishes
High Speed Elevators
I.T. Closet
I.T. Room
Loft Layout
Mail Room
Move-in Condition
Onsite Management
Open Layout
Operable Windows
Oversized Windows
Pantry
Penthouse Office
Polished Hardwood Floors
Pre-wired for Voice & Data
Private Offices
Private Restrooms
Raw Space
Reception
Remodeled
Renovated
Roof Deck
Secure Keypad Entry
Skylight
Split AC
Stainless Steel Appliances
Storage Room
Sunlit Exposure
Supplemental AC
Tenant Controlled HVAC
Terrace
Turn-Key
Water Column Access
Whitebox
Services We Provide:
Architectural Coordination & Design
Architectural Requirments
Construction Supervision
Drafting Offers & Counter Proposals
Expansion of Space
Floor Layouts & Design
Landlord Concessions
Lease Exopirations
Lease Extentions
Lease Renewals
Leasing Space
Legal Consultation
Listing your Property for Sale
Listing your Space for Lease
Moving Details
Negoitate Lease Terms; escalations, rental rates, and utilities
Negoitate Rentals Rates / Increases
Office Space Touring
Real Estate Investment Advisement
Real Estate Tours
Satellite Offices
Tax Analysis