Grand Central Sublet Office for Lease
Grand Central Sublet Office | East 40th 3rd Avenue - $50 / 2485 SF.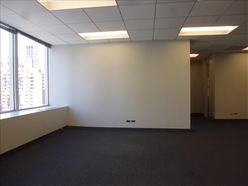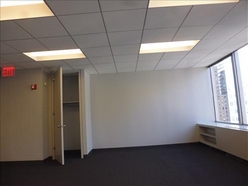 Medical space with exam rooms, reception area, a professional office, and a file room...
The entire office space 2,485 sq ft with great views. 24/7 access, high-speed elevators, great lighting, great management. This office medical space includes a waiting/reception area and separate office rooms. Great light during the day. Great space with high - speed internet and natural light.

The following commercial unit stands within a top quality Class A Office tower situated on the east side of Manhattan near 42nd Street and 3rd Avenue. The office features an efficient that is a combination of offices and open area - offering 2 windowed offices, six adjacent workstations in an open work area, plus room for 2 to 3 more workstations available if needed. The office also contains a conference room (able to seat 6 to 8) and pantry (wet column). The space comes fully wired with some furniture, plug & play, otherwise the unit enjoys tenant-controlled central air conditioning and submetered electric. Close proximity to Grand central and convenient to all transportation.

The space can be easily restructures to accommodate many medical uses.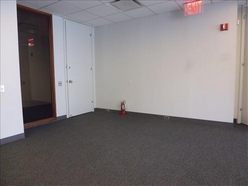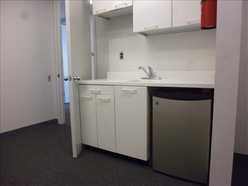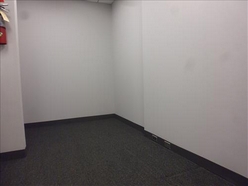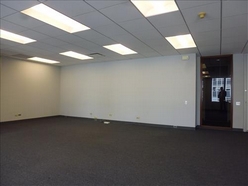 Great for Doctor, Psychologist, Chiropractor, Lawyer , or general office use. For additional information or to schedule an appointment - call or click (broker assistance form) today!

Furthermore the property is very well maintained and hosts on-site management for all your needs.
Available to view at your earliest convenience.

Available Sizes: 2,485 SF - $50
Term: 5 - 10 Years
Utilities: Sub-Metered Electric

Key Features:
- Prestigious Medical Property Address
- Reception Waiting Area
- Pantry Room
- 24 Hour Staffed Lobby (Concierge in Lobby)
- 24 Hour Elevator Access
- On-site Management
- Top Grand Central / Midtown Location

Medical Space Floor Plans: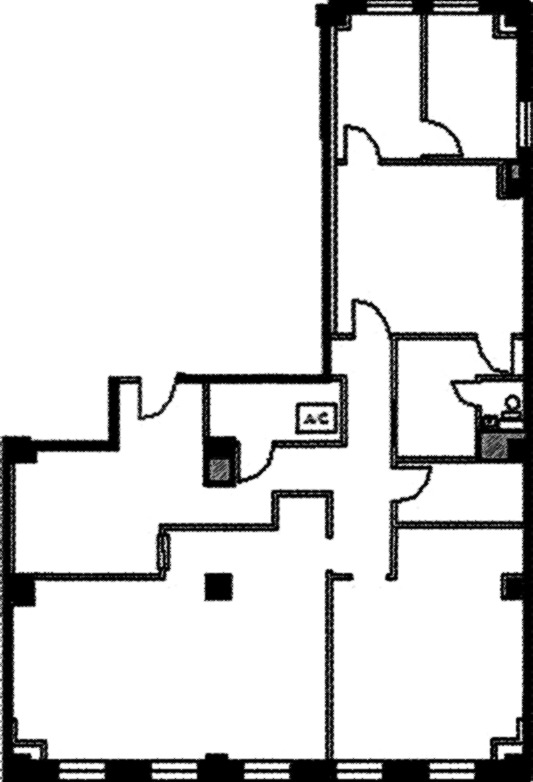 Call or Click Today - Tour Tomorrow
™


Option #1
Broker Assisted
Office Space Search

Space Location (Fifth Avenue West 48th to 51st Street)
Neighoborhood Information
This district is one of the most prestigious commercial real estate markets in New York City with blocks full of class A office space buildings offering space for lease or sublease or executive suites solutions. It is located primarily on 6th Avenue (Avenue of the Americas) and is bordered by Park Avenue to the West, Madison Square to the South and eoncompassed by Midtown. Rockefeller Center, the legendary commercial real estate complex, is located between 48th and 51st streets and Fifth and Sixth avenues.
Well known buildings with office space for rent lease, sublease, or sale and great amenities such as 24-hour doorman and access, dedicated elevators, sophisticated reception and conference areas, IT support, impressive views and large windows.
Businesses who call this Neighborhood Home
JP Morgan Chase & Co
Pwc
Pfizer, Inc.
Davis Polk & Wardwell LLP
Simpson Thacher & Bartlett LLP
Societe Generale
Mount Sinai
Bloomberg LP
Dreyfus Service Corporation
Gibson, Dunn & Crutcher LLP
Winston & Strawn LLP
J. Walter Thompson
Guggenheim Partners LLC
Major League Baseball Properties, Inc
McDermott Will & Emery
A&E Television Networks
Aegis Media Americas, Inc.
Voya Financial, Inc
Moses & Singer, LLP
Gerson Lehrman
WPIX, Inc.
Rodale Press
Warburg Pincus, LLC.

Nearby
The Westin New York Grand Central (212 East 42nd Street)
Fotzpatrick Grand Central (141 East 44th Street)
Hotel Boutique at Grand Central (447 Lexington Avenue)
Club Quarters Hotel, Grand Central (128 East 45th Street)

Noteable Buildings in the Area
501 Fifth Ave
551 Fifth Ave
274 Madison Ave
315 Madison Ave
211 E 43rd St
420 Lexington Ave
275 Madison Ave
711 Third Ave
142 E 39th St
16 E 40th St
22 E 41st St
122 E 42nd St
4 E 43rd St
3 E 44th St
12 E 44th St
144 E 44th St
6 E 45th St
20 E 46th St
431 Fifth Ave
521 Fifth Ave
529 Fifth Ave
535 Fifth Ave
545 Fifth Ave
369 Lexington Ave
420 Lexington Avenue
280 Madison Ave
295 Madison Ave
250 Park Ave
737 Second Ave
600 Third Ave
750 Third Ave
10 E 40th St
104-110 E 40th St
148 E 40th St
60 E 42nd St
5 E 44th St
11 E 44th St
14 E 44th St
433 Fifth Ave
435 Fifth Ave
437 Fifth Ave
370 Lexington Ave
260 Madison Ave
285 Madison Ave
300 Madison Ave
330 Madison Ave
340 Madison Ave
350 Madison Ave
90 Park Ave
100 Park Ave
125 Park Ave
200 Park Ave
230 Park Ave
245 Park Ave
299 Park Avenue
345 Park Avenue
605 Third Ave
675 Third Ave
685 Third Ave
708 Third Ave
733 Third Ave
747 Third Ave

Transit
S 4 5 6 7 at Grand Central 0.2 miles
B D F M 7 at 5th Avenue 0.3 miles
6 at 33rd Street 0.3 miles
B D F M N Q R at 34th St-Herald Square 0.5 miles
PATH at 33rd Street Station 0.5 miles

To the Airport
JFK Airport: 60 minutes by cab with no traffic
Laguardia Airport: 45 minutes by cab with no traffic
Times Square: 5 minutes by subway
Wall Street / Financial District: 1 minutes by subway