Featured Space - Office Sublets
City Hall Office for Sublease | Broadway - Call for Price / 2030 SF.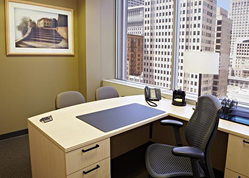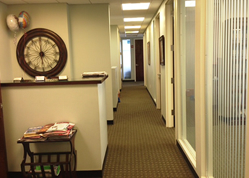 A new opportunity awaits in the Woolworth building near City Hall as a Law Firm Share; the following listing is for a 2,030 SF. bright well-ordered space, perfect for a small law firm / group seeking a Downtown Manhattan presence near City Hall. The commercial tenant herein is currently offering 5 private perimeter sublet offices with supplimental room for support staff configured into an open work area. The partner offices are roomy and can with phones and furniture (at request) making for a true turn-key option! Additionally each office features an operable window and is clad with glass fronts; within you'll have room for a desk, credenza, cabinets, and seating for two guests/clients.
Furthermore this sublet enjoys use of a shared conference room, reception / waiting area, and eat-in wet pantry.
Overall this subleased space gives you all that's needed in an exceptional working environment for small firm use. If you're in the market for a law office share in the Downtown / City Hall area - this space offers great value and the opportunity for an immediate occupancy...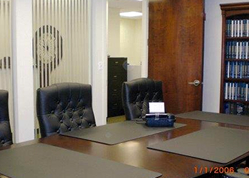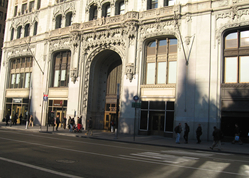 The building property itself is an early example of 20th century architecture featuring a mosaic vault, stained glass, marble walls, murals, and bronze trim. This magnificent stone skyscraper stands as an iconic center piece of the Manhattan skyline!
Available to view at your earliest convenience.
Key Features:
- Prestigious Broadway Address
- 5 Private Offices w/ Glass Fronts
- A common work area able to host up to 4 to 6 Support Staff
- Class A Landmark Building (iconic Woolworth Building)
- Newly renovated high end built installation.
- Move-in Ready
- Shared Areas Include:
- Reception / Waiting Area
- 2 Conference Rooms (accommodate up to 10)
- Wet Pantry Area with Seating
- Across the Street from City Hall
Click on Floor Plan Below for Larger Image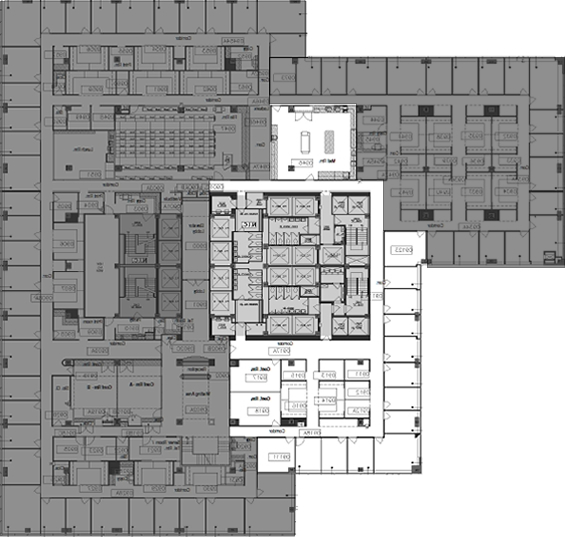 Call or Click Today - Tour Tomorrow ™


Request:
For More Infomation on
this Space Contact Us